CARLS GOLFLAND
(Plymouth, at St. Johns)
44135 Five Mile road
Plymouth, Mi 48170
734-354-9274
www.carlsgolfland.com
Carls Golfland in Plymouth, is the sister property to Carls Golfland in Bloomfield Hills - A store that has been named as one of the country's Top 100 Golf Stores since 1985 (Golfworld Business Magazine). Located on West Five Mile Road near Sheldon, and adjacent to St. Johns Golf and Conference Center, Carls Golfland in Plymouth has also been voted as one of the Top 100 Golf Stores in the U.S. This, after just its first year of operation. A visit to Carls will make you understand why. This is a complete golf operation.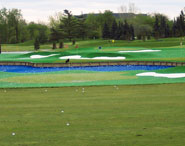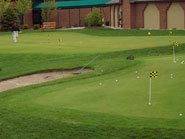 Spacious retail space features the Midwest,s largest selection of in-stock golf equipment at the guaranteed lowest prices. Their "try it before you buy it" policy is made possible by a state of the art full service practice facility, which includes a small indoor putting station, an oversized bent grass outdoor green, short game area with practice bunker, and a huge outdoor range with heated tees. Each of the 32 stations has heating components to help you enjoy your practice, and to try out new clubs nearly all year long. Grass tee areas are used (weather and conditions permitting) from the end of May through the golf season. Mats are available at all other times. Lessons from 2 PGA Staff Pros are available on an appointment basis. Trained sales personel can assist you with club fitting, and will help you find the right products to fit your needs. Gift certifcates of various denominations are available year round.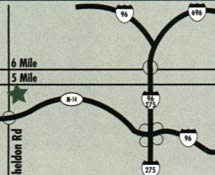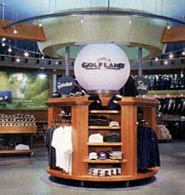 During "Demo Days" in March and periodically throughout the year, representatives from top golf manufacuters are available at Carls to answer questions and to assist you in trying out their products. For more information, visit the Carls Golfland website (click on the link near the top of this page), which also provides an online shopping service. Carls is conveniently located next to St. Johns - where you can try out your newly bought products on a 27-hole championship golf course! Store hours are 9 AM to 10 PM Monday through Saturday and (9 AM to 9 PM on Sundays during the golf season. Call for non-seasonal hours.